If you haven't yet made the move, the year 2020 has sent a clear signal for trainers to begin shifting their course content from face-to-face to online. Online learning has picked up during the COVID-19 phase making this a norm for all.
Beginning these transitions may bring with it initial hiccups for those not ready to make the move. You need to know how to engage your audience via online sessions as the personal connection will not be entirely in high focus.
Which is why, we at Matrrix, have put together 10 tips for moving your face-to-face training sessions online.
10-Step Process For Moving F2F Training Online
There are a range of things you need to do to begin planning and ensure your training course is well-received. This includes your presentation as well as the back-end support and execution. Let's check the details that support each factor.
1. Knowledge Training for Instructors
The human element won't be out of style! The first thing you need to do is to ensure your staff or colleagues are on the same page. After all, they are the facilitators of your sessions online. Make sure your assistants are comfortable with technology. Practice, rehearse in case of LIVE sessions. Work with a small set of people before the training session. Being prepared is one way to display professionalism when you finally launch your training course online to avoid issues. Ensure your narrator is a dynamic and vibrant one to make your training session engaging.
2. Focus on the Audience
Online training sessions will require you to work on the minute details to ensure the audience is engaged. Understand your audience, know what will be suitable for them in terms of technology, and have a clear understanding of your goals. This gives you the clarity to decide the flow of the content structure as online sessions require a change of strategy. Focus on micro-content, long-form, or interactive content depending upon your subject and the audience.
The practice of experiential learning makes the user learn through reflective practice
3. Make your Sessions Engaging
Use a combination of various content types such as infographics, videos, and more to make engaging training sessions. Yes, creating an online course can be time-consuming as it requires a different approach. Ask questions, create polls, request learners to share comments on-the-go. This should go beyond displays of PPTs. Include assessments post the training session. This acts as a quick check to gather feedback, determine learners' understanding level, and more. Remember, the more interactive you are, the higher the engagement will be.
Ask yourself -
Are you planning to add videos? How much content will be included for reading purposes?
What about audio content?
What types of visuals and designs are being planned?
Do you plan to have a separate group online for discussions?
4. Choosing the Right LMS
If you are ready for some investments, use a reputed Learning Management System (LMS) that gives you the right foundation to build your online training course. Most often, an LMS is used to track online training initiatives and increases accessibility for those learning online. Consider it as one place where your information can be stored with options for you to track the same.
There are different types of LMS platforms you can choose from cloud-based, self-hosted, mobile apps, desktop versions, and more. LMS works to create your entire course in one system and market products as well.
5. Be Aquantained with Webinar Platforms
Select from your preferred webinar platforms such as Zoom, ClickMeeting, GoToWebinar, and more. Webinars have proven to be effective during the COVID-19 phase by giving professionals the chance to deepen the connection with learners and continue building an association with clients. Some platforms offer automated or live webinars. These also come with the option to create interactive polls for the audience, share important documents, use private chat, get analytics, and more.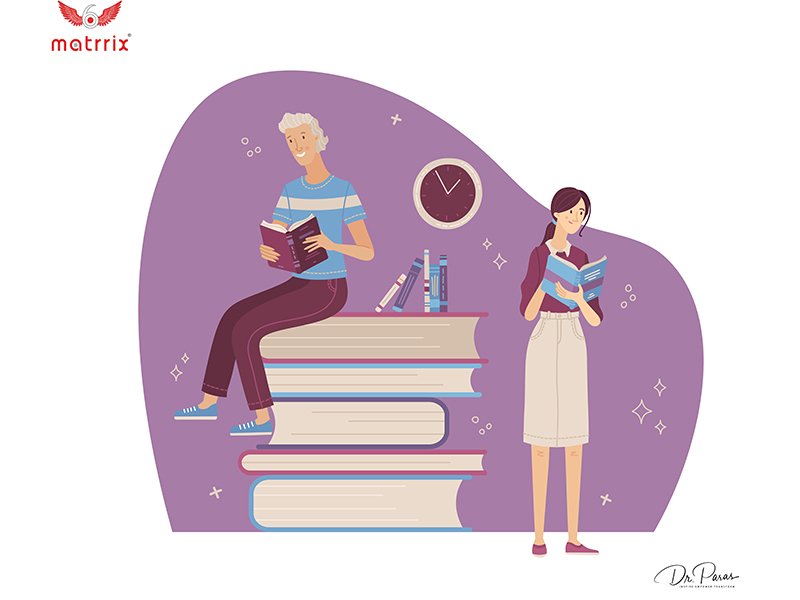 6. Unleash your Creativity
If you've already dabbled in online training courses, you can experiment a bit to ensure people stay connected with their screens. If your budget permits, there are Virtual Reality and Augmented Reality software products to create engaging experiences for the online training sessions while allowing learners to interact in a virtual environment.
This gives learners a feeling of immersive participation while experiencing data in a whole new way.
7. Create Group Projects
This may seem a little tough initially, but an organized mind will make your training courses even more engaging for learners. Your programs may include group projects wherein learners need to coordinate with each other and grow in a team project.
Plan a training course wherein the work is distributed equally giving space for collaboration even post the sessions.
8. Focus on Experiential Learning and Reflective Practice
The practice of experiential learning makes the user learn through reflective practice. This allows students to remain deeply engaged in the sessions. Learners also know to apply theory in practice to demonstrate their ability. It takes a student beyond the written format.
A reflective practice includes a focus on personal experiences and the ideation process. This also requires the expertise of a skilled training professional to navigate learners through the process. David Kolb's experiential learning theory needs to be mentioned here as it is directly related to the learner's internal cognitive process. His theory includes a 4-step process for effective learning.
This includes Concrete Experience, Reflective Observation of the New Experience, Abstract Conceptualization, and Active Experimentation.
There is a need to engage the senses through innovative material structure
9. Take a Pause
Planning online training sessions may leave course creators with little space to integrate one important thing - the power of the pause. There are rising concerns related to shorter attention spans making learning even more difficult. Instructors need to include short breaks within sessions to increase engagement overall. This gives both parties time to prepare for the next sessions, relax and reflect on the current session to improvise on-the-go.
There is a need to engage the senses through innovative material structure to manage breaks in attention span. This is needed to keep learners immersed in the process.
10. Build the Right Infrastructure
Like all online training programs, there are basics you need in place to begin scaling up your sessions. Course creators need to ensure to have a good hosting plan for their websites, a reliable Internet service provider, the latest tools, gadgets, and more. Trainers also need to be sure their platforms can handle a sudden surge in traffic. The last thing you would want is stressed-out students who are struggling to view your sessions, unable to complete their homework, and lose their data.
These are uncertain times. As you can see, there are many benefits of virtual training during COVID-19 phase. You already have the necessary skills. All it takes is planning and some amount of investment which will be helpful in the long run. During these times, give yourself and your team members the support and care you need to navigate tough terrains until you can hold firm ground.
We hope these tips for converting face-to-face training sessions to virtual training have given you the support to make the move. Questions? Write to us in the comments below.