As a Life Leadership Coach, I've had the opportunity to touch the lives of thousands of people in India and abroad. Coaching works towards maximizing an individual's performance. And, in this journey of transformation, I've met, partnered with, and learned many things from my peers in the industry.
This International Women's Day, I'd like to share the names of 8 most powerful women coaches in the coaching industry who've made a mark by inspiring lives and initiating a change through their immense knowledge and highly-developed skills.
8 Most Powerful Women Coaches who are a True Inspiration
1. Magdalena Nowicka Mook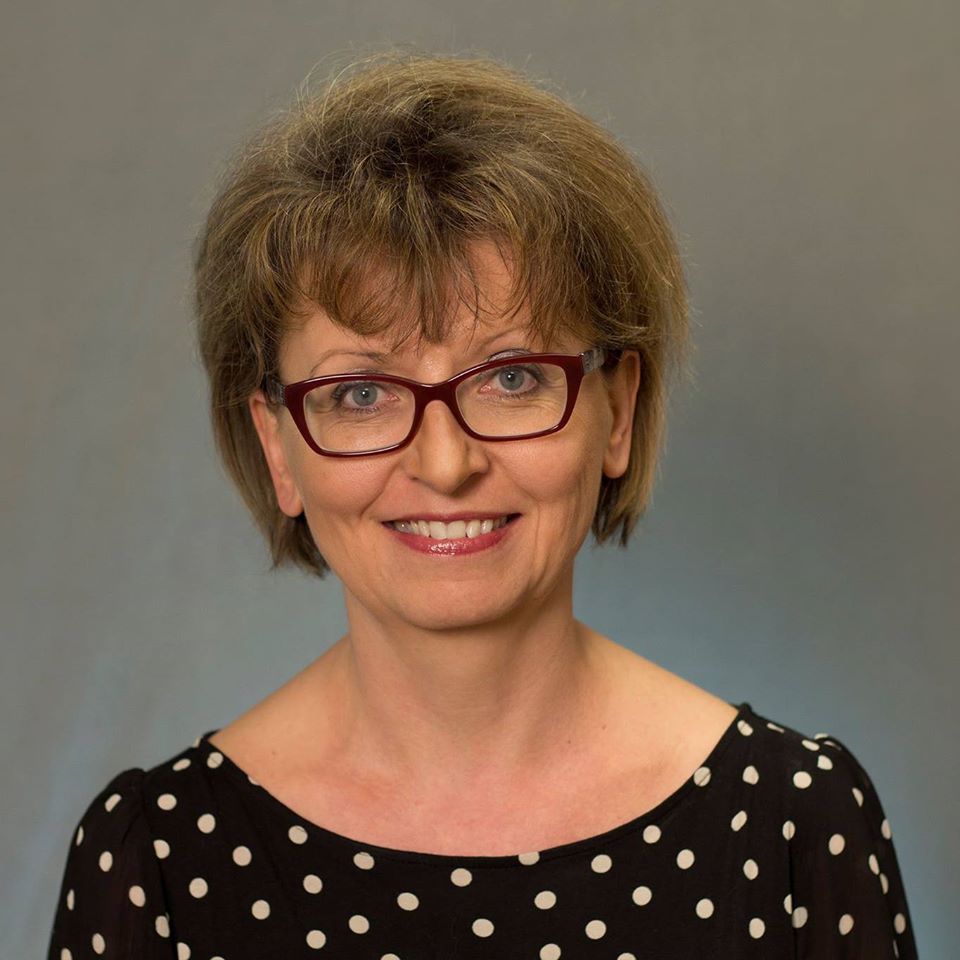 Magdalena Nowicka Mook holds extensive experience in fundraising, coaching, consulting and association management. Her journey began with her transformational work (when she partnered with a professional coach) that drove her to share her experiences with others. She uses her expertise to form the vision and lead the agenda as the CEO and Executive Director to the ICF's Global Board of Directors.
She is passionate about the latest trends in coaching and leadership development along with societal progress, regulation, and ethics and is often found sharing her knowledge at invigorating speaker sessions. A renowned professional in the coaching industry, she was named #1 Coach — Global Influence and was a finalist for the 2019 Thinkers50. She has also been named as one of the Global Top 30 — Building Cultures.
2. Carole Davidson
Director at Carole Davidson Coaching Limited, Carole is committed to working with individuals to move them through current uncertainty towards future goals. The lady is on a mission to place coaching at the heart of leadership across all industries.
Over 12+ years in the coaching industry, Carole firmly believes coaching is imperative to bring a change in an individual's thinking, behavior, and attitude. She has partnered with organizations and individuals at different levels to move them towards greater clarity. She is also registered and approved as a High Growth Coach and Growth Accelerator Coach.
"Determine first what it is you want, and go after it with determination," says Carole. Carole is a business coach and mentor for millennials and works towards developing their vision towards goals. She has coached professionals across all levels (CEOs, graduates) in varied industries. She has traveled extensively throughout the world with a passion to learn and understand new cultures.
Coaching works towards maximizing an individual's performance
3. Cindy Muthukarapan
An internationally recognized Executive and Leadership Coach and a Master Certified Coach with ICF, Cindy is passionate about all things Coaching, and how Coaching is evolving and growing to meet the needs of Leadership, Business, and Social progress.
She has extensive experience in coaching in organisations, facilitating masterclasses and learning spaces globally and loves Mentor Coaching and Evaluating. She is a master at artful conversations, using an holistic approach to bring higher awareness level, transformation and steps to successful change.
She has held prestigious roles such as the President of ICF South Africa Chapter 2017–2018 — leading and contributing to the ICF South Africa Chapter winning "High Performance Award" at the Global Leaders Forum in Vancouver in 2018. Cindy is currently busy with her PhD in Applied Leadership and Coaching.
4. Ashu Khanna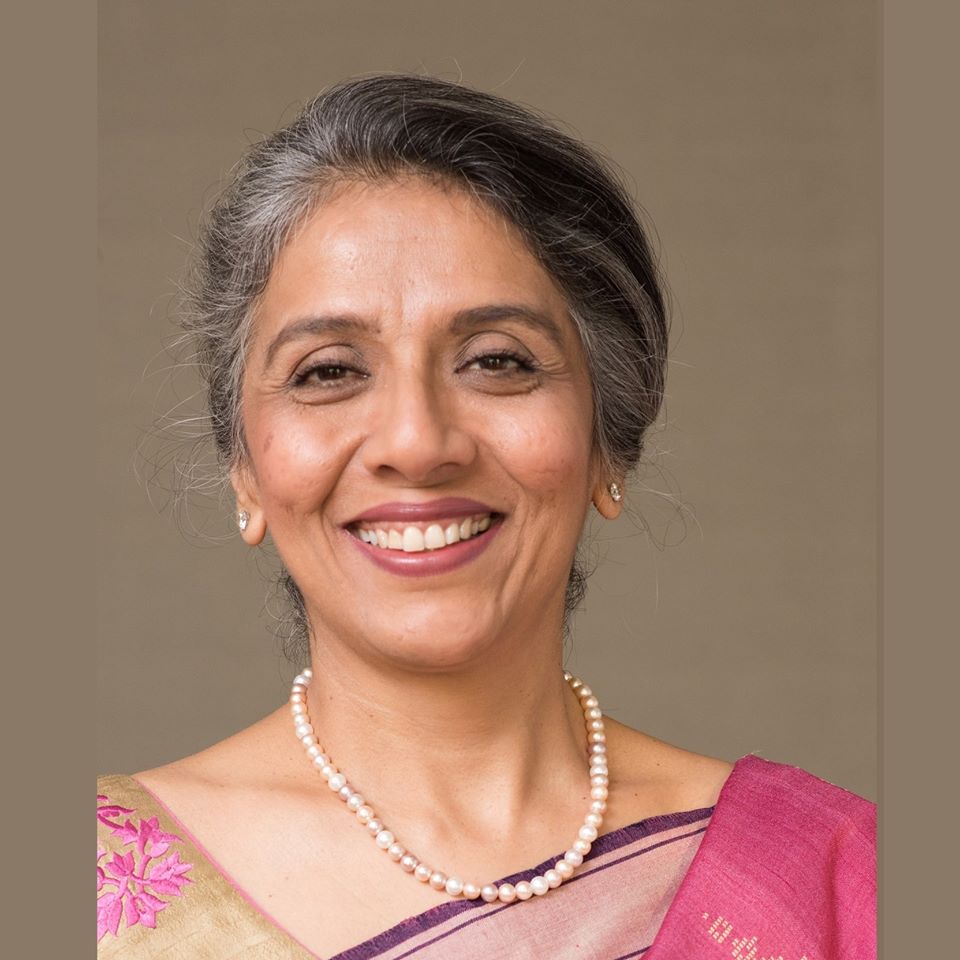 Founder and CEO at Arka Leadership, Ashu Khanna has carved a niche for herself in the world of coaching. Her multifaceted profile boasts largely of her bold approach towards coaching along with her regular speaker sessions and books she has authored about her transformational journey.
Known as a thought-leader in this industry, Ashu's portfolio demonstrates the changes she has initiated within the lives of CXOs over the past 14 years. Ashu is also the Founder President of the Mumbai Chapter of International Coach Federation (ICF).
Ashu labels herself as an explorer at heart that keeps her coaching approach authentic and brimming with fresh ideas.
5. Ekktaa Daithankar and Kalpna Joshi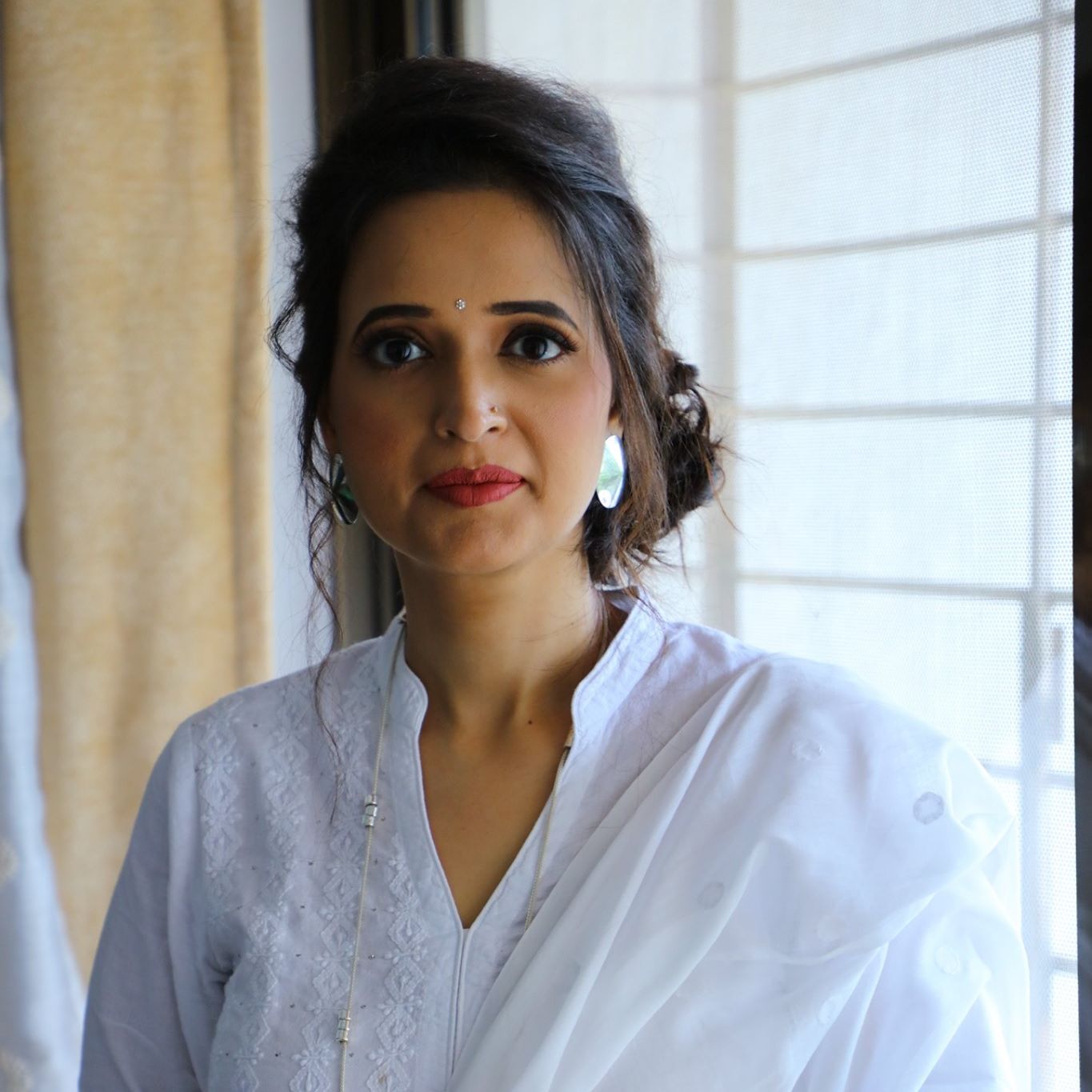 A career that began as a corporate trainer, Ekktaa augmented her natural ability to build connections with people by making a smooth transition into coaching. A natural leader with a flair to influence and empower people, Ekktaa is an award-winning Spiritual Coach (ICF Master Certified Coach) who uses a combination of skills to add her unique touch to coaching methods.
An active advocate of women empowerment, Ekktaa has worked selflessly towards helping women find their path. She has also coached over 150 LGBT individuals and given hope for suicidal cases. She frequently dons the hat of a coach, mentor, and trainer apart from running Tava-Mitram (not-for-profit) to support the less-fortunate.
Ekktaa further adds the power of spirituality, Veda, Somatic Coaching, and Reiki Healing making her coaching a holistic experience for all.
Kalpna Joshi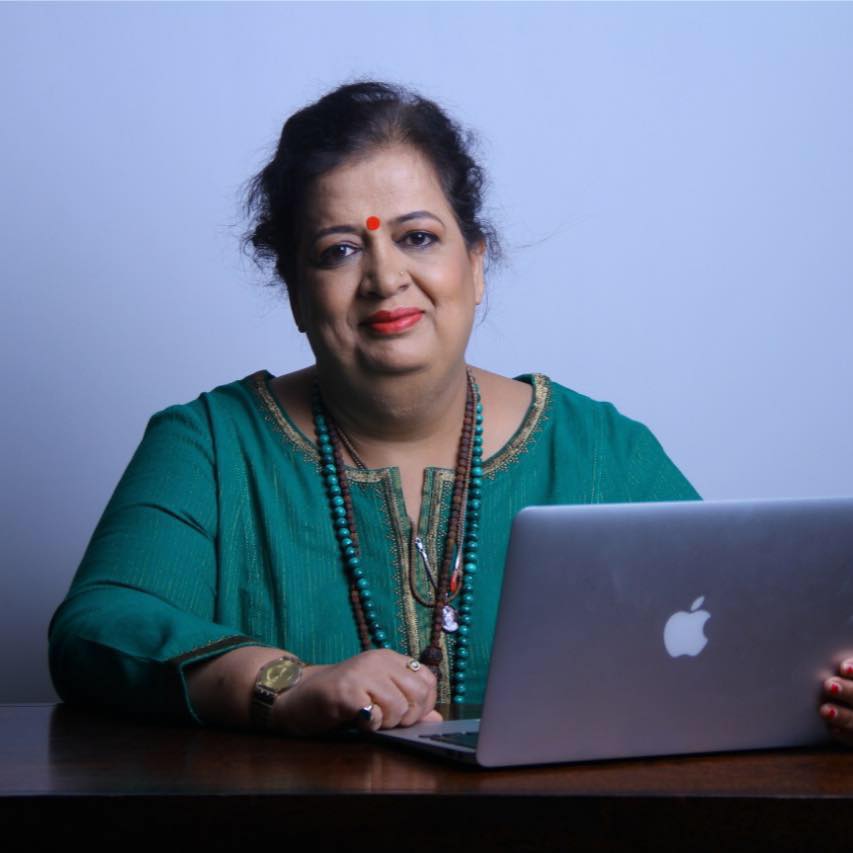 She is unstoppable! The Numerologist Coach of the Year (2019) at the World HRD Congress, Kalpna (Founder Dr. Paras Wellness Pvt. Ltd., and Iinner Universe Education Foundation) is a powerhouse of creativity, who has demonstrated great strength, resilience, and determination in the face of adversities.
She has plowed on to be the guiding light and serve humanity at large through her coaching, and spiritual practice. A practicing numerologist, Kalpna also uses her intuitive skills to heal people through Chakra Cleansing with her work as a Mental strength Professional.
An active supporter of women's issues, Kalpna continues to guide people to find their path through coaching and healing.
6) Eva Hirsch Pontes, MCC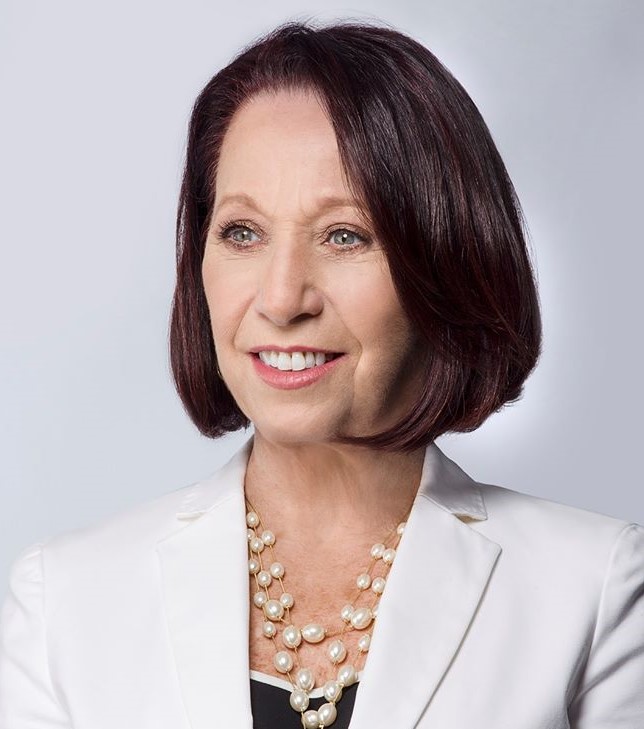 A force to reckon with, Eva Hirsch Pontes underlines the importance to facilitate growth among people through conversations that give them deep insights into themselves and their work. She holds a successful career of 26 years by leading the shipping industry.
Her work profiles have been dynamic with several executive positions and a coveted seat at the Board. Eva has been coaching leaders in Brazil and over the world since 2006 and has firmly established herself as a successful professional in the industry.
With a degree in Psychology and a coach certification (Hudson Institute of Coaching, CA), she holds an MCC credential from the ICF and the ESIA accreditation from the EMCC.
7. Jayshree Kirtane, PCC (ICF)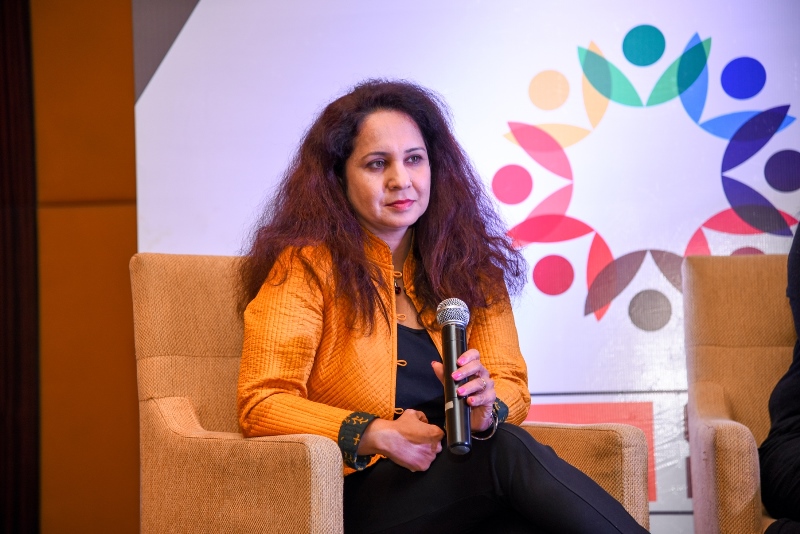 With a firm belief in universal goodness, Jayshree is a strong force in the coaching industry. Her professional life revolves around being deeply committed to people's personal growth which has seen Jayshree transform the lives of thousands across the globe.
She complements her extensive coaching practice with globally renowned psychometric instruments as scientific mirrors and state of the art practices such as Appreciative Inquiry. This leads her clients towards greater clarity helping them achieve the highest potential in life. She is known as the Coach for Balance — where her clients experience the fine art of balancing tasks and relationships, agility and stability, compassion and logic to create extraordinary results.
Jayshree is Executive Director, Alchemy, a boutique consulting and coaching firm and leads most large interventions by the firm. Trained in Indian Classical Music, Jayshree is a connoisseur of all forms of art and that lends wings to her creativity. Jayshree is an impactful speaker and frequently speaks on leadership, diversity and inspirational topics at various industry eco-system forums.
She is committed to paying forward to the community. She is the founding director and President Elect of the ICF Pune Chapter.
8) Gill McKay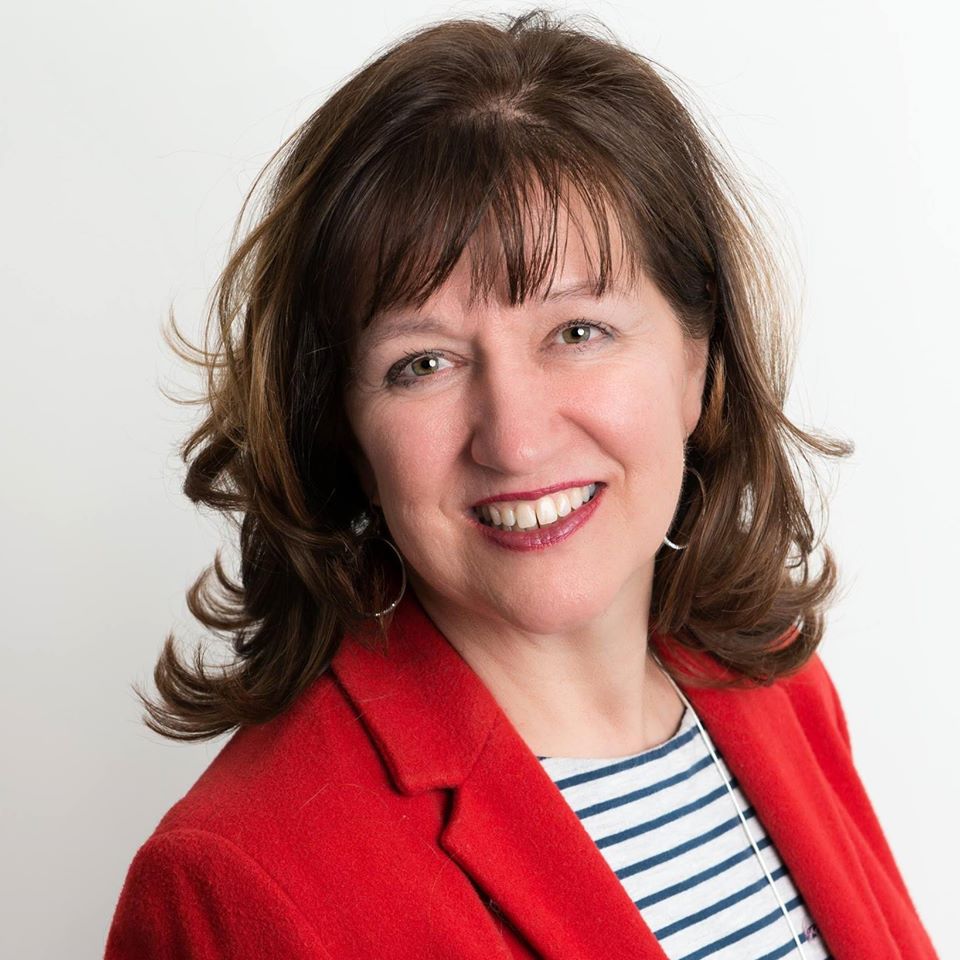 Joint Managing Director at MyBrain International Limited, Gill is a powerhouse of knowledge and creativity with a passion for neuroscience. Gill believes brain dominance is similar to physical dominance. Understanding the way one's mind processes information acts as the key to build one's capability.
Her passion inclines towards increasing the evidence between neuroscience and one's performance. She applies the same principles when she works with individuals and organizations by creating success stories. Gill firmly believes, "Building capability and unlocking potential" as she works towards helping people rewire their brains to create results they desire.
Gill's work is about building effectiveness and creating happiness through higher self-awareness levels in thinking and communication methods. Gill has helped teams and individuals to gain clarity, improve confidence, effectiveness, energy, and be more engaged with their work.
These women have carved a niche for themselves in the coaching industry. This International Women's Day, let's celebrate the uniqueness of every woman by applauding their strength, grit, and determination to achieve everything they desire!
Are you inspired by the blog? Don't forget to share your comments below.