Coaches are now an indispensable part of the modern corporate framework. However, their demand isn't limited to big organizations only. In fact, individuals are now independently leveraging coaching to make it big in this otherwise competitive world.
However, with the growing popularity surrounding coaching comes myths and ridicule. Several myths of coaching are simply born from the sheer point of criticism. The more the coaching industry expands, the more ridiculous some myths are.
As someone who has been in the coaching industry for the last 15+ years, I thought I'd set the records straight and debunk a few of these myths.
Myth #1: Coaching is Only for Executives and High-Level Managers
Let's talk about Ishaan, shall we? He is an intern at a marketing agency and is excited to embark on this new journey in his life.
Although he is eager to learn and grow, he finds it hard to stay at pace with the fast-moving workflow and the instructions that come his way. While he is on the brink of giving up, his manager suggests, "Why don't you consider working with a coach to clarify your vision and how you want to streamline your workflow in the organization?"
John isn't a high-rise executive or a senior manager availing coaching. He is an intern who is starting out, looking for some guidance through the otherwise hectic work environment.
Coaching can be beneficial for anyone who wants to improve their performance, whether they are a new employee or a seasoned executive.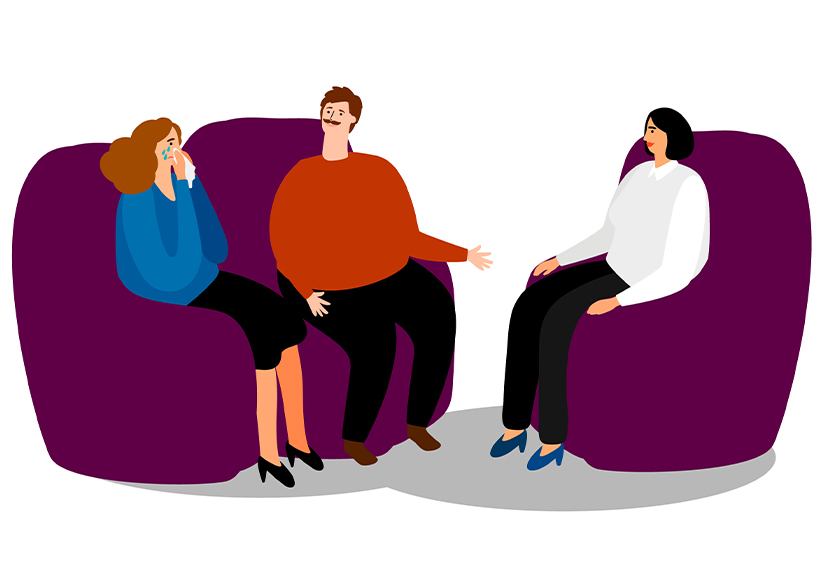 Myth #2: Coaching Is Only for People with Problems
This myth is almost similar to people assuming that "people seek psychiatric help because they are crazy." News flash, that's not the case at all.
Aisha is a sales manager in one of the leading retail companies in the area. Although she thrives in her current professional role, she is ready to take that next step.
She wants to elevate her career to the next level and is looking for ways to hone and season her leadership skills. Does any part of this anecdote make you think Sarah has any problem with her career?
No, right? Sarah's goal is to work with a coach who will help her develop her leadership style and learn new strategies for managing her team. Contrary to popular belief, coaching is not the last resort. In fact, it is an effective way to augment one's skills and success journey.
Myth #3: Coaching is Only About Fixing Weaknesses
Does coaching help you work on yourself and focus on self-development? Definitely yes. But is it the sole purpose of coaching? Absolutely no.
As I mentioned, coaching is a tool that augments your existing skill set. So, let's assume a situation involving Aarush.
Alex is a highly experienced software developer who is undoubtedly an asset in his workplace. People love him and go to him for their development and software-related queries.
While the "career" or "technical" side of Alex's life is foolproof, he struggles with communication, public speaking, and being confident in crowds and during meetings. Although his mind is filled with bright and creative ideas, he finds that his presentation skills are mediocre at best.
In this scenario, Alex decides to work with a coach to help guide him through this shortcoming. Now, as a coach myself, we focus on bringing out the best in our clients. Our focus isn't to "fix" the "weakness" but help the clients recognize their strengths.
In Alex's case, his coach will bring his coding and programming skills to the foreground and push him to leverage his strengths to build confidence and become an effective communicator.
Again, let's reiterate one thing – Coaching isn't focused on solely identifying areas for improvement and developing strategies to address them. Instead, coaching is all about building on the strengths of an individual.
Myth #4: Coaching Is a Quick Fix
Nothing in our life is a quick fix. Even a small scratch wound takes 4-6 weeks to heal completely. One of the biggest life coaching myths is people thinking that coaches are miracle workers.
Spoiler alert, they aren't.
A coach is here to support you through your growth. Technically, you need to work with your coach over a period of weeks or months to introduce an expected shift in your life.
Let's understand this with an example.
Lisa is a social media specialist burdened with ridiculous targets at her workplace. Finding no footing in her workplace, she decides to work with a coach to improve her skills.
The coach works with Lisa over a period of months helping Lisa understand her client's needs and curating ways to strengthen professional networks and relationships with the client.
Over the course of a few months, Lisa puts in the excess effort and finds support from her coach that finally helps her achieve her targets and become a top performer.
Do you think this happened after one coaching session? Technically no. Coaching is an ongoing process.
Myth #5: Coaching is Expensive
Coaching is a billion-dollar industry, which is the main reason why people think that coaching is expensive.
Before you think of coaching as an expensive affair, think of it as an investment that will propel your success in the future.
For example, imagine that you are an entrepreneur or a small business owner who has hit a plateau in their business. You have done everything to break that plateau – read books, enrol in courses, etc.
You are currently in a position that's financially limiting, and coaching might seem like an additional burden. However, you need to consider coaching's potential return on investment. Working with an experienced and certified life coach can help you identify the obstacles and come up with an effective plan of action.
It's important to weigh the potential benefits against the cost and consider the long-term impact on your personal and professional growth.
Final Words
Coaching is a valuable tool for personal and professional growth, but the industry and the profession are riddled with myths and misconception. By understanding the true value of coaching, individuals and organizations can make the most of this practice and achieve their goals.
With the common coaching myths busted, we can't deny the fact that the coaching industry is currently thriving. If you are an aspiring coach who wants to break into this industry, ICF coaching certification is an ideal gateway. Matrrix is here to support you through that journey.
For more details, visit https://www.matrrix.in/certifications/coaching.