What lies beneath the success of an organization that is scaling up in any industry? While the factors that influence may be many, an organization can move forward only with a strong workforce in place. Executive Coaching is that important bridge that closes the gap between average performers by moving them to be high-potential individuals.
Executive leadership coaching is an essential element in today's demanding business environment. The mounting pressures can sometimes make a high-performing individual feel stuck or clueless leading to a devastating impact on a team's performance, individual performance, and the company's business module. With most executives struggling to find time to juggle responsibilities of family and work, introducing the concept of executive coaching is essential for firms who haven't yet tapped the power of coaching.
Read on to know more about What is Executive Coaching & Who is the best executive coach in India?
What is Executive Coaching?
Firstly, let's understand the coaching profession. Professional coaches are trained to keep the client's eye on the goal. Coaching probes details around the future while keeping it goal-oriented in approach. Coaching brings your attention to the present while keeping an eye on the future to inch closer to goals.
Executive coaching is about coaches who are trained professionals to partner with people and help them grow in their professional life. An Executive Coach has a focus on their client (s) career aspirations. Executive Coaching is often offered to people in leadership roles by the company or people who display a high-potential approach to an organization.
Executive coaching helps clients get feedback for their career profile while planning the career advancements if any.
Who is Executive Coaching suitable for?
This coaching method is useful for companies to shape their Senior professionals into strategic thinkers while ensuring they stay in alignment with the company's goals. An executive coach gives one-on-one sessions to create a strong professional bond and trusting atmosphere while allowing a client to grow. This can be between the Executive Coach and the manager or the executive, CEO, CXO, or anyone who needs coaching.
The goals of executive coaching differ as per organization or individual needs. The core concept however revolves around initiating a behavior change and to equip people with the knowledge to work on their own methods.
This helps professionals develop themselves on the personal front to excel as professionals at whichever role they play.
Executive leadership coaching is highly impactful to help people realize their own potential. Often, senior professionals may be lost in the daily chaos of the corporate world and Executive Coaching brings the focus back on the core goals and aspirations of a professional.
David was a senior professional who seemed caught up in the daily office chaos. He dreamed of being the CEO in the next couple of years. As time went on, he often lost focus while being involved in resolving daily challenges. As he felt stuck, David opted for Executive Coaching and the results were instantaneous for him! David was offered the position of a CEO in less than 8 months - a goal he kept postponing by telling himself he could achieve it later.
Executive coaching and training are thus an integral part of most organizations that aim to invest in the growth of the company by focusing on its employees. But, if you're new to Executive Coaching, looking to be an Executive Coach or hire one, keep reading on! We'll get all your queries answered.
How do you become an Executive Coach? Can you excel in this career profile?
Many individuals are seeking to be a professional Executive Coach due to the rising demands of this role. Individuals who are self-motivated to bring a change in self and others will benefit highly from being an Executive Coach.
You could be a student, graduate, or any person who is willing to make the move to the world of executive coaching and training. It is always advisable to achieve an Executive Coaching Certification to ensure credibility to your chosen profession. This adds more weightage while giving you the best of the opportunities for your career as an Executive Coach.
You can be from any professional background or a student. You need to display the desire to help others, have an open mind, a good understanding of how coaching works, and a zeal to be your best version.
Always look for the right credentials. Either the Executive Coaching Certification should be accredited with a reputable organization or the chosen firm should have an ICF-accredited coach and/or EMCC - accredited coach who is running the program. You, as a student, should be aware of your Executive Coach and Trainer, their background, social media presence, and more.
Always remember your journey as a coach is one of continuous learning. Executive coaches need to be in step with the industry changes, add more to their knowledge, and be open to reviewing themselves through mentor coaching.
If you're aspiring to be an Executive Coach, an Executive Coaching Certification helps you -
Establish self as an authentic Executive Coach
Lends credibility to your practice
Boosts your reputation
Learn trusted methodologies to work with clients, get successful results
Adding more skills along the way gets you trust from organizations looking to opt for Executive Leadership Coaching for their firm.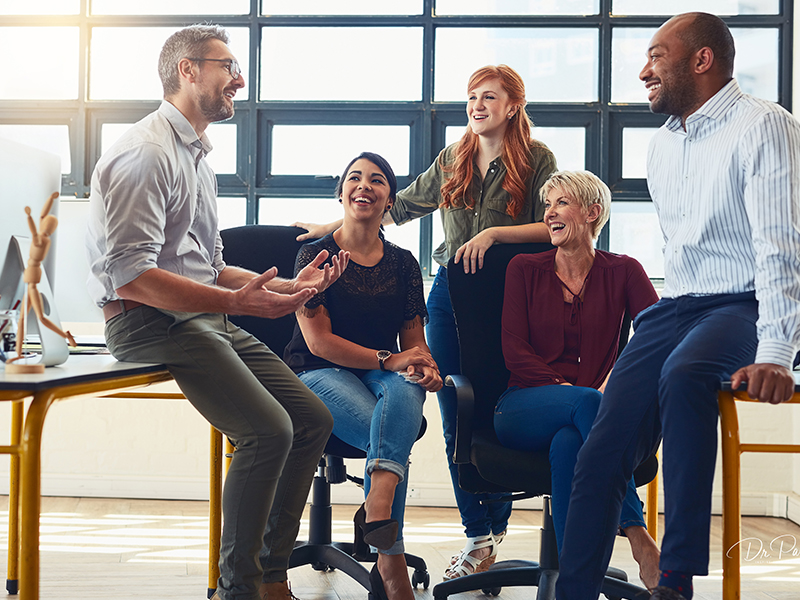 Why should companies hire Executive Coaches?
Years ago, coaching was yet to be recognized as a life-changing step for professionals. There was a general apprehension towards coaches wherein the tendency was to think, "I am capable of managing my own career. Thank you, but I don't need support!." However, today, more and more companies are investing in the growth of their professionals by hiring Executive Coaches.
Companies the world over have realized the need to have employees who are self-driven, responsible, accountable, and able to manage conflicts, stress, and more with ease. A healthy workforce equals a healthy and thriving organization. A potential leader-in-the-making also needs an executive coach. This busts the myth that Executive Coaching is only meant for "people with problems". The general notion is that people who are "poor performers" are the ones that need coaching. But, you'll be surprised how many leaders have discovered their hidden potential through the sheer power of Executive Coaching.
If you're yet to explore the potential of Executive Leadership Coaching, we'll share the reasons today.
1. Executive Coaching boosts Employee Performance
Any successful person has to face failures - an area most people miss talking about. It could be a professional sportsperson or a CXO. Executive Coaches tap many areas that create space for self-reflection and growth. Successful leaders who are open to being coached enjoy more benefits in their corporate journey.
It improves goal-setting (achieve goals faster for firms), promotes better decision-making skills, boosts confidence while enhancing interpersonal relationships.
An effective coach turns a professional into an inspiring leader
2. Shapes Leadership Skills
Potential employees with leadership material or even current leaders in an organization benefit highly with Executive Coaching. They are able to connect with themselves better while being able to motivate teams to stay aligned on the company's vision. They are efficient with conflict management and can ensure the smooth running of the firm even with teams across varied geographical locations, different cultures, ethnicities, orientations, and more. They turn into excellent leaders setting a benchmark in the organization while creating a thriving work culture.
3. Cultivates Strategic Thinking Methods
The fast-paced atmosphere in today's professional world may often lead to individuals being on auto-pilot mode. Executive Coaching opens up the individual's thought processes to embrace new methods. He/she will learn the impact of one's thinking on behavior, with its impact on team members.
An effective coach turns a professional into an inspiring leader.
4. Understand Areas of Improvements
Even a successful leader has scope for improvement. Each one of us needs to have the guidance to make the tweaks in behavior, thinking, and feeling to be able to perform at the highest level. Executive Coaching imparts the knowledge of being able to observe areas of improvement that may often block the path to success.
5. Boost Company's Business by Increasing Profitability
People in leadership positions who perform exceptionally well shape teams who work towards the company's mission and vision. Executive Coaching helps professionals focus on their skills, areas of improvement, open up doors for new methods and challenge their limitations. This creates opportunities for effective business strategies.
A firm that has people with the right attitude at the topmost positions ensuring an effective running of its workforce leads to greater profitability for every business owner.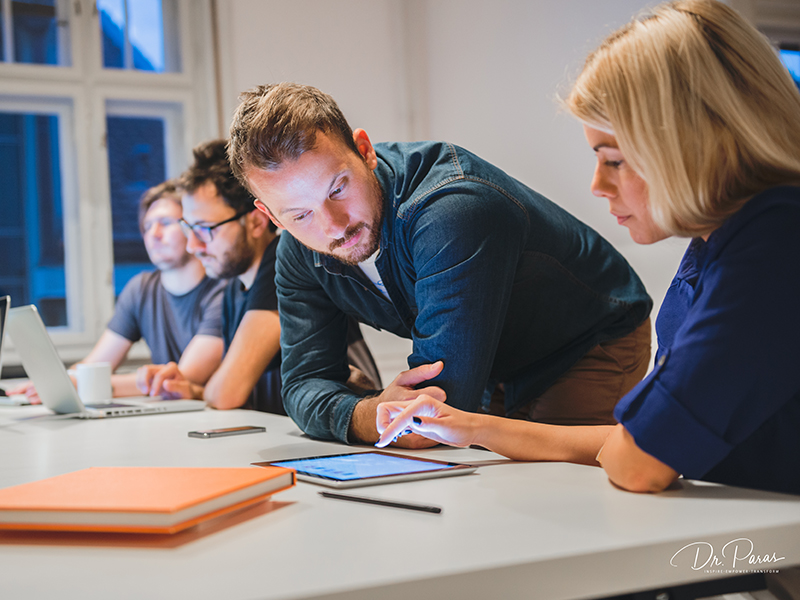 Benefits of Executive Coaching
Executive Coaching creates a winning situation for both sides - the individual that is being coached, as well as the organization that uses Executive Coaching to address their employee's needs. While there are multiple benefits to Executive Coaching, we list a few -
For Individuals who are getting coached -
Shapes leadership skills
Develops strong decision-making skills
Improves strategic-planning, goal-setting, and more
Inspires individual to be team players, manage large teams with ease
Boosts confidence and conviction in self
Develops open-mindedness towards all
Makes a person review themselves, know areas of improvement
Develops a winning mindset
Rectify basic behavioral issues
Organizational benefits -
Stronger team bonding due to effective leaders
Excellent management of teams, task management
Empowered employees
Increased levels of accountability
Employees with greater adaptability to changing business environment
Improved business and profits with focused workforce
Excellent leadership teams with a commitment to excellence
Higher retention of valued employees, greater company culture
Adds management level and leadership skills in people who lean towards technical areas of expertise
Works to resolve conflicts among top leadership positions, between teams, etc.
What are the questions you can ask an Executive Coach?
If you've chosen Executive Coaching to shape your career, you've already unlocked many ways to reinvent yourself. But, there are times when you feel hesitant to approach your coach or may feel confused about the type of questions to ask an Executive Coach.
Here's a quick list.
Before the hiring of an Executive Coach
Ask about the Executive Coaching Certification - is this from a reputed institute?
What is the number of years of experience?
What is the methodology used, what type of areas have they covered?
During the Coaching Process
What can I do to make a change?
How can you help me define my career path?
How can you help me identify my areas of improvement?
How can I manage my personal and professional life?
What am I currently doing right? How can I elevate it?
How do I measure my improvement?
Executive Coaching is also beneficial in these areas -
Career Transition
Interpersonal Relationship Management
External Relationship Management
Performance Management
Communication Skills
Career Management
Corporate Presence
Strategic Thinking
Team Management
How can Executive Coaching make you Successful in Life?
1. Expands your Frame of Reference towards Self
An Executive Coach equips you with tools and techniques that help you look at yourself with a clear lens. A lot of people have hardly any time to view who they are without the beliefs they carry. A good Executive Coach will work with you to know your behavior patterns. He/she will gather the observation and share the same with you.
This helps you work with the coach to identify these patterns, understand your limitations, and broaden your horizon towards self.
2. Expand your Frame of Reference towards Others
Leaders are often as susceptible to make mistakes like any other. Executive Coaching gets the focus on seeing others as clearly as you would see yourself. This means a leader learns to look at people with clarity, understand their potential, make the right decisions, build teams effectively, and more. He/she is not judgmental, they do not look at their team members with a preconceived idea.
A professional learns many skills that raises awareness towards others in the company. This creates an effective team with lesser friction and more people working towards the company's goals.
3. Be Unstoppable
Executive Coaching helps professionals be clear in their vision for themselves and the company. The coach works towards removing limitations and offers powerful support with guidance. A leader who partners with a coach becomes confident with greater focus by constantly being reminded about the goals.
He/she turns unstoppable with a greater conviction in self.
Successful leaders who are open to being coached enjoy more benefits in their corporate journey
4. Improves Social Skills (Personal and Professional Life)
A great leader needs strong strategic skills. But, what's most important is their social skills as well. Executive Coaching aims to raise Emotional Intelligence levels while empowering individuals with strong social skills. A person learns to be a leader without being dominating towards team members.
The power of coaching adds assertiveness skills while ensuring work delegation happens right. Leaders are able to communicate effectively, negotiate tough situations, and create an atmosphere of growth benefiting the company at large.
5. Raises Self-Awareness and Emotion Management
Executive Coaching brings attention to self-awareness by helping a person identify their responses to situations. It works towards partnering with a person to reflect upon their response, know their coping strategies, and triggers. A person who is self-aware is able to be a better leader.
A professional also learns to be disciplined and manage emotions better without being carried away with the situation. Executive Leadership Coaching guides professionals to gain this emotion management and improve the way they lead teams.
Most importantly, Executive Coaching works exceptionally well for individuals who show the willingness to be coached.
Should I hire a Life Coach instead? What is the difference between a Life Coach and an Executive Coach?
We've already seen the main highlights of Executive Leadership Coaching. A Life Coach is not the same as an Executive Coach. Let's understand why.
A Life Coach supports people to achieve their personal goals. Life coaches work with clients to understand their deep-rooted issues. They use the tools of questioning and listening to understand what is holding a client back from achieving goals. A Life Coach works with you to improve relationships, personal roadblocks, career issues, and other problems you may face such as fitness or relationships.
Life Coaches help you to identify your strengths while working on areas of improvement. They partner with you to unblock whatever is holding you back. An Executive Coach, however, is greatly focused on your career profile. A Life Coach works on helping you find a greater sense of fulfillment in life.
A Life Coach is not to be confused with a therapist or a counselor. Therapists work to treat mental health conditions and have to follow a strict ethical code. They are trained to resolve your past traumas whereas coaching looks towards the future.
When should you hire a Life Coach?
If you feel stuck in life
Want to get rid of fears, insecurities
Improve communication skills
Want a satisfactory life
Build a stronger relationship with self
Build a stronger relationship with others
Meet Coach Dr. Paras, Founder, Matrrix
ICF Certified Coach Dr. Paras is a professional who has been in the industry of coaching, training, mentoring, and counseling for 16+ years. Dr. Paras is also a certified NLP Practitioner, Mindfulness Practitioner, Hypnotherapist, and a popular figure amongst his followers for his transformational content online. He has numerous international certifications to his credit.
As a Founder of Matrrix, Dr. Paras offers Executive Leadership Coaching programs for corporates. He has created success stories globally while increasing business ROI for firms. He has brought a dynamic change in the company's workforce by using the concepts outlined in his Executive Leadership Coaching programs. He offers Executive Coaching for 6-month to a 9-month intervention program.
These programs focus on team building while strengthening individuals to be excellent professionals.
The Executive Coaching Program by Matrrix is tailor-made to suit individual coaching requirements for organizations. Dr. Paras designs the plan after a firm understanding of the company's goals, and vision for the firm. Matrrix offers cutting-edge transformational Executive Leadership Coaching programs that shapes individuals into exceptional leaders, while accelerating business growth for organizations.
Any more questions about What is Executive Coaching? Write to [email protected]