As I was coaching at my retreat near Pune, here are some excerpts which came from a few participants. As they asked me a few most meaningful and thoughtful questions and I was happy to answer them.
Zohra: "Hello Coach, it's been a while me and my partner started having differences and he wants a separation. I feel totally out of sync and don't know how I will even survive alone.
He takes care of so many things between us and I have a few dreams to achieve. I don't think I can do those without his support. I am afraid I can't do these all alone and can't even stay without him, but I am unable to compromise any further. How do I build my mental strength?"
We will see a few more through the article.
Well, the questions are extremely thoughtful and the reason I am sharing these with you is because they are very natural and common. You tell me how many of you resonate with these?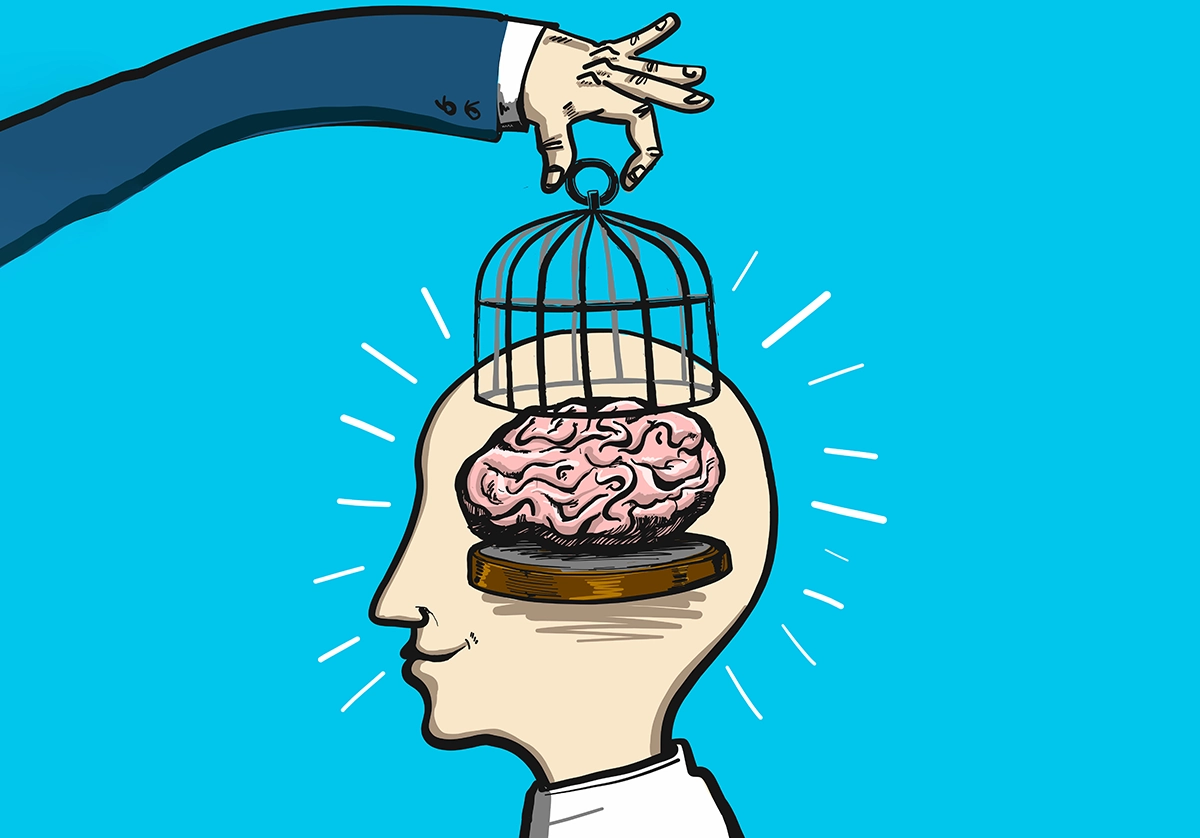 Now here is the summary of my answers.
Mental strength or resilience might not be something we all are born with. Some of us may be fortunate to be born strong inside, but a lot of us have to learn it through the lifetime. The truth is not everyone is able to build it over the life as well. And this is exactly why I am here – to share with you some amazing and sure-shot ways to develop mental resilience.
Firstly, what do you exactly understand about mental resilience? The strength in mental state isn't in avoiding difficulties or forcefully forgetting the challenging times. Rather, it's the capacity developed to face the difficulties, recover from extreme hard situations and be flexible to any adversities coming in.
It's in being open to any flow of life, without resisting it. It's the strength to stand out from the crowd in going against the wave and being different and achieving passions. Mental resilience is also the ability to embrace different emotions and go back to normal shape. It's in adapting to stress, emotional turmoil, unknown fears, and adversities in life.
Aastha: "Dear Coach Paras, I am very tense and worried with what might come up at work. Before any project is handed over to me, I get freaked out with the unknown. I know I overthink, but there is no way I am able to stop this. How to be mentally resilient without procrastinating about what might go wrong? Please suggest since this is disrupting my career growth."
None of us want to go through a difficult life? Many of us face struggles in different ways, if not all. Sometimes they can easily be overcome, but at times they can get really adverse. That's how life is – getting strong through heartbreaks, worries, financial problems, heath issues, family problems, career related issues, stress, trauma, relationship troubles, death, failures, etc. But every such phase of life is outlined and followed by wonderful times. Life isn't painful if you are emotionally strong enough because you know how to face these situations and you know that good times are way ahead.
Life is about such lessons and phases. It's how mentally strong you are to accept these with strength and courage. Being mentally tough starts with conscious efforts from inside.
How to Build Mental Resilience
Do remember, no one can help you unless you want to help yourself. You can have a wonderful guide, a mentor or a healer to guide you with such stages of life. But you have to put some conscious effort from your side and be extremely eager to be mentally strong. This is the first thing that I had shared with Zohra. She may be too dependent on her partner and isn't mentally strong enough to go through turbulence by herself. The one thing to realize is that you need to be mentally strong and that's when your transformation starts
Nothing can beat meditation, especially mindful meditation. For meditation, keep a time and space to be just by yourself, tune into a healing music and think about the best times in your life. Seek help from your coach to know how to effectively meditate without distracting thoughts, else it will not be much helpful.
Coming to mindful meditation, it's about being aware of every moment of your existence. When you see you are going through adversities, it's about acknowledging that. This is something Zohra may be missing out on. She was not able to accept the adversities. Mindful meditation will make you a robust and strong human being.
Shanaya: "I feel heavy and restless when any expectation is not met. When my partner, parents or any of my friends do not respond in the way I expect, I get stressed out. When things don't go my way, I get anxious, fearing the unknown."
Shanaya has this issue of expecting too much. Mental resilience is in not expecting anything from others since others' actions are not in your control. What best you can do is to groom your mind to either not expect from others or be open to the fact that their responses can be anything. Why not fulfill those expectations by yourself? You are the best one to meet those in the best way and you can do it. If you can't, then trust life and process. If you wish something from someone, it's fine. Have a strong intention towards it and let go. It will come to you only when you stop chasing it.

Enquire now about our ICF certified dual certification program.
It all starts with positivity. Aastha was being too concerned with the negatives of his work – what might go wrong, what if he fails, what if he is not able to meet the expectations, etc. Ifs and Buts will not get you anywhere. It's natural to feel negative inside, especially while going through difficulties. Trust me, when the situation is already difficult, such negative thoughts can bog you down further. It just burdens you and weighs you down with unwanted junk. You will feel a heavy burden on your shoulder.
Mental resilience is about turning negative situations into positivity. Basically, there is nothing called a negative situation. All that is meant to be is meant to be. These are learning lessons. So, as Aastha and Zohra struggle with tough times, their negativities slow them down.
Listen to positive affirmations, and start chanting affirmations to yourself. Something like "I am strong and I believe that best is yet to come." A coach or a Mentor will be able to help you with the best affirmations suited for you. You can also do self-learning, but it often gets tough for the majority.
Avinash: "Dr Paras, how do I maintain my mental calm when there is a fiasco going on with my partner? I tend to naturally go out of sanity when she talks disrespectfully."
Do not ever think that this is the last challenge you have faced because you never know what life has in store for you next. You don't know what's coming next. Instead, make yourself so strong that you know even if life throws you the harshest lemons, you will make lemonade out of them. Running away from problems will never help. Instead, build your strength to realize that no matter what comes next, you can handle it. This requires self-transformation and healing, which you can do by yourself. Else, reach out to a mentor, coach or a spiritual leader.
For most of us, life controls us. This is exactly what Avinash is facing. He isn't able to tame his mind and take control of the situation. Life is always unpredictable and you don't know what happens the next day. All you can do is believe and trust that the next day is even better and positive, all while staying at the moment and living it to the fullest. Believe it or not, this thought transforms your reality as you attract more positivity.
Take control of your life, tame it to accept anything that comes and be in balance. Make a commitment to yourself that no matter what the situation is, you will not blurt anything or go out of balance. When the situation is too toxic, walk away.
Nothing is worth your mental peace. Take deep breaths in situations of discomfort and try getting to the root of the problem. See if you can solve it by yourself, else talk to your mental health coach.
It's never late to go through spiritual transformation and awakening. Self-realization can happen at any age. Best wishes to all of you to start this journey and congratulations if you are already on this life path. Choose your own guide and reach out for the best help.